Boom Carts, also known as energy disks, are the main driving force behind the plot. If someone were to collect all the Boom Carts, they could either save or destroy the universe. The Boom Carts were created by Justin, Nate, Ricki, and Jubei and could potentially bring them back home.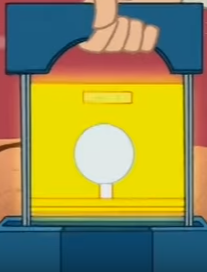 Abilities
Edit
The Boom Carts seem to have a wide variety of powers. They document each and every adventure Da Boom Crew has created, and when they're left out on their own, it creates massive havoc to both the planet and its life forms. Because of this, Ricki had to create a special device that both tracks down and drains the Boom Cart's energy.
Ad blocker interference detected!
Wikia is a free-to-use site that makes money from advertising. We have a modified experience for viewers using ad blockers

Wikia is not accessible if you've made further modifications. Remove the custom ad blocker rule(s) and the page will load as expected.